FOR SALE
Please see the for sale page for more info!

Barn name: Zip

Reg#: A1760232
DOB: 12/21/15
Book: Purebred French
Color: Cou Clair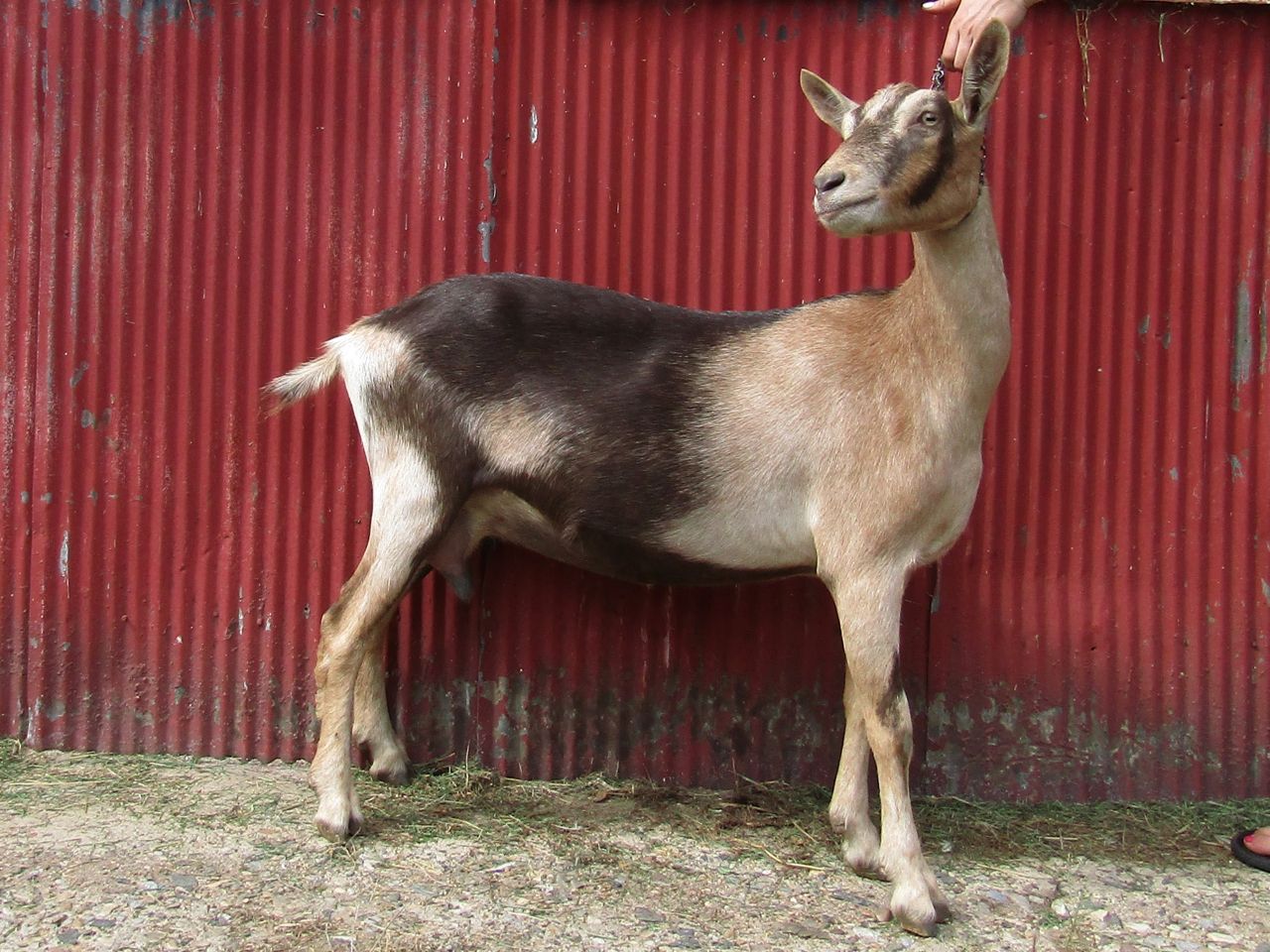 7-22-17, 4 months into lactation and only 6hrs milk in that udder.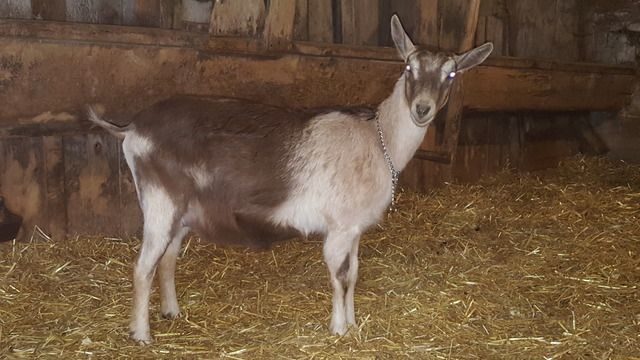 3/13/17 - in labor ;)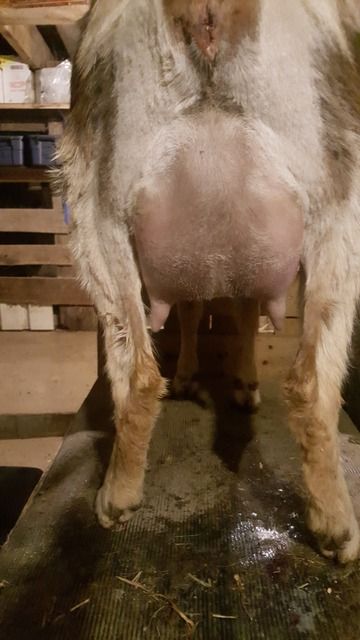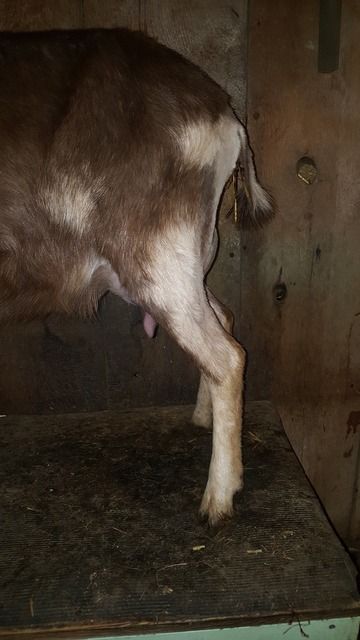 3/17/17, only 2d fresh. She is still a bit nervous and hunchy on the stand.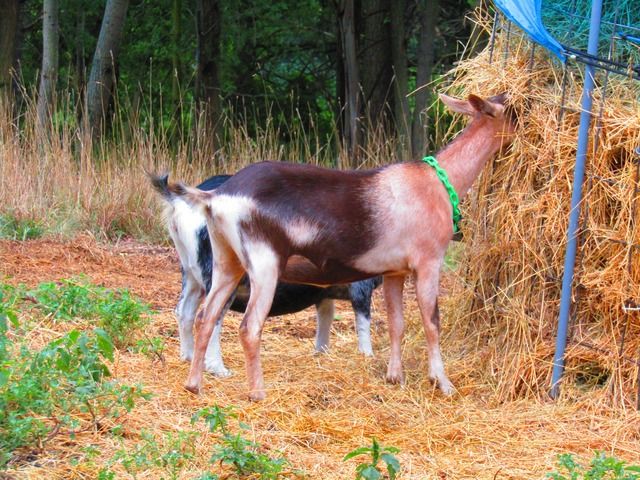 8/13/16 - a much more natural and relaxed stance. Though her head is in the hay bale. :)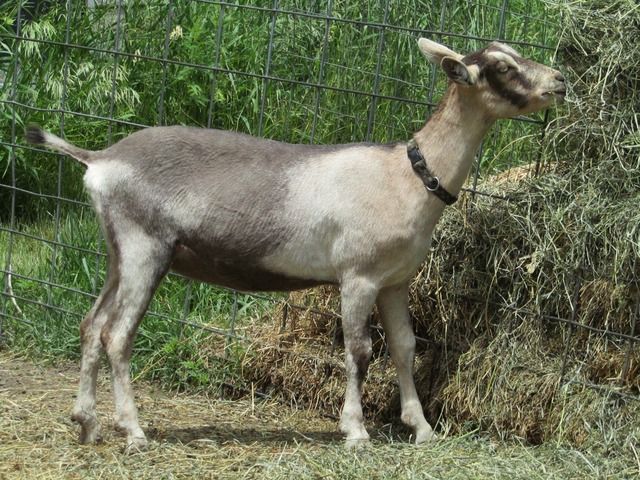 6/6/16, 5 mon
Forgive the clip job - she had ALL HER WINTER CASHMERE still! About killed my clippers to trim her, but once I realized it was a terrible idea to clip her, it was too late. ;)
--------------------------

Pedigree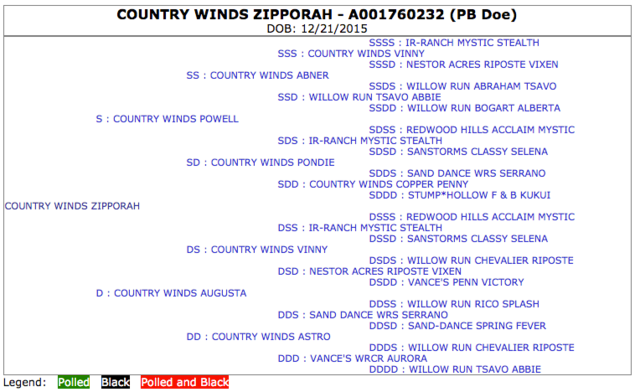 Linear appraisal:


2016 YS 5 mon: V+V, overall V
2017: +++A 78
Freshenings:


KIDDED 3-13-17 - Twin bucklings
Breeding plans:
Zip is exposed to Sunrising Charmer Weizenbock *B for 2018 March kids!
DHIR:
Please click HERE for a link to Zip's current lactation! (CDCB)
Info:
Zip was purchased shortly after Panache was born as a single. Zip is 2 weeks older, but was born a small triplet and is therefore even smaller than Panache the newborn! She is definitely full of spunk and I forsee no problems getting her to breeding weight easily her first fall. :) Without more kids due till mid-march, I needed a companion for Panache. I fully expected to buy this doe and sell her as a bred doeling in fall but have since decided to keep her around as a French replacement. My main goal is French, after all - and I cannot keep all these American kids. She is also developing nicely and continuing to impress. She started out little but this personality makes up for it and she is growing like the piggy little critter she is - she is quite the milk hog here. ;)
She tends to be a little more robust and less dairy - not that I find much fault with it. :) She is very wide and strong, with a beautiful head. I have enough dairy here and have no problem finding 'dairy' animals through AI sires, so this is far less of a concern to me. Her traits will be interesting for me to work with, and I'm hoping her productivity fits in well here. The appraiser commented that above all, she really appreciated this doelings width. Since she was a wee kid, I too noticed this about her, especially in her rump, but unfortunately in her shoulders as well. ;) Hence excessive 'strength'. She's definitely a different style of French doe in my herd that I cannot wait to work with. My only hope is a productive doe, otherwise I am very pleased with this girl.